Latest Weddings @ iROM
"Spread your love to the boundless realms of the universe with the internet Registry Of Marriage"
Register your romantic union with the Internet Registry of Marriage, the world's premier wedding listing and etch your marriage forever in the virtual world. Display your passion... Let your love story live forever in the digital realm, to be savoured and celebrated by lovers many generations to come.

Get your very own iROM wedding certificate!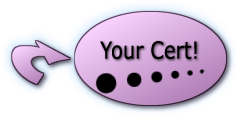 Presenting Records For
Wedding of...
Date
Type
Country
Place
X
Adryani Cruz
& George Saavedra
3rd October 2021
Virtual
Peru
Miraflores
Tamyres Ogasawara Macedo
& Mainan De Moraes
14th October 2021
Virtual
Brazil
iROM.org
Yasmin Melo
& Thaylane Melo
27th July 2021
Virtual
Brazil
iROM.org
Nathan Brito Oliveira
& Beatriz Oliva Berezovsky Largman
25th October 2021
Virtual
Brazil
iROM.org
Timothy Wayne Taylor
& Sherry Elizabeth Batchelor
25th October 2021
Virtual
United States
Ridgeway
Timothy Wayne Taylor
& Sherry Elizabeth Batchelor
25th October 2021
Real
United States
Ridgeway
Timothy Wayne Taylor
& Sherry Elizabeth Batchelor
25th October 2021
Virtual
United States
Ridgeway
Timothy Wayne Taylor
& Sherry Elizabeth Batchelor
25th October 2021
Virtual
United States
Ridgeway