Get Married Online!
~The Place to Celebrate your Relationship, Affirm your Love, Register your Marriage & Renew your Vows~
» For dating couples, get married virtually at our virtual chapel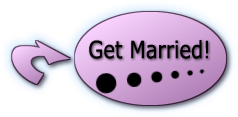 Get Your Wedding Certificates
» Your very own iROM wedding certificate

Real Weddings @ iROM!
» For married couples, record your marriage in our global wedding registry.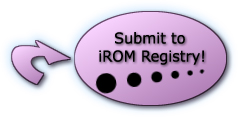 "iROM is the perfect site!"
~ Diane Greenhouse, San Francisco
"Through iROM, I surprised my wife on our wedding day with an announcement to the world that I am making her mine"
~ Alvin Toh, Singapore
~Empowering relationships through space, time and gender~
Our Vision is to manifest and spread the fabric of Eternal Love through the World of the Internet. iROM.org is the voice via which this message have reached millions and will continue to do so beyond our short time on Earth. This is our Vocation and we invite you to share our Vision and Voice. This is the place for you to make a Public and Global declaration of your love to that very Special and Significant Someone. Celebrate and Express Appreciation for your unique relationship... you chose each other from out of the billions of people in our Wonderful World! This is not random... your relationship is a miracle... you complete one another... this was meant to be...

iROM.org is the definitive wedding registry.

» Get married virtually!
» Get your very own iROM wedding certificate
» Get listed on iROM's wedding registry